ABOUT JULIANNE,
AFFECTIONATELY KNOWN
AS Jules.
BACKGROUND
"I create relaxed and inviting spaces that support your
lifestyle, art that pops, and furniture that functions."
---
Julianne Gill is a visual artist and interior designer born and raised in Australia by Barbadian parents. There she studied fine arts for
a year at Curtin University, then switched to interior design and decoration at TAFE.
During a trip to visit family in Barbados in 2001, she was offered a job with Designers Choice and ended up working there for five
years. She was then approached by Archers Hall Design Centre, and began working with them on both commercial and residential
properties, most of them high end. In both firms, she was commissioned to paint murals, design furniture and create paintings.

Julianne opened Studio J in 2010 in order to develop a design niche
for a contemporary, clean-lined aesthetic with a more individual look,
and to focus more energy on painting, which is her passion.
As an experienced designer, she specializes in providing personalised
interiors which can incorporate both natural elements and
commissioned artworks.
As a painter, she was delighted to abandon pineapples and monkeys
and pursue her passion for bold-coloured, more abstracted work that
reflects and responds to the beauty of the tropical environment.
Her year as an exchange student in Guatemala had exposed her to
the abundance of colour in the Mayan textiles. They amazed her and
continue to influence her art. "I create art because I enjoy the process
and love when it brings joy to people's lives," she says.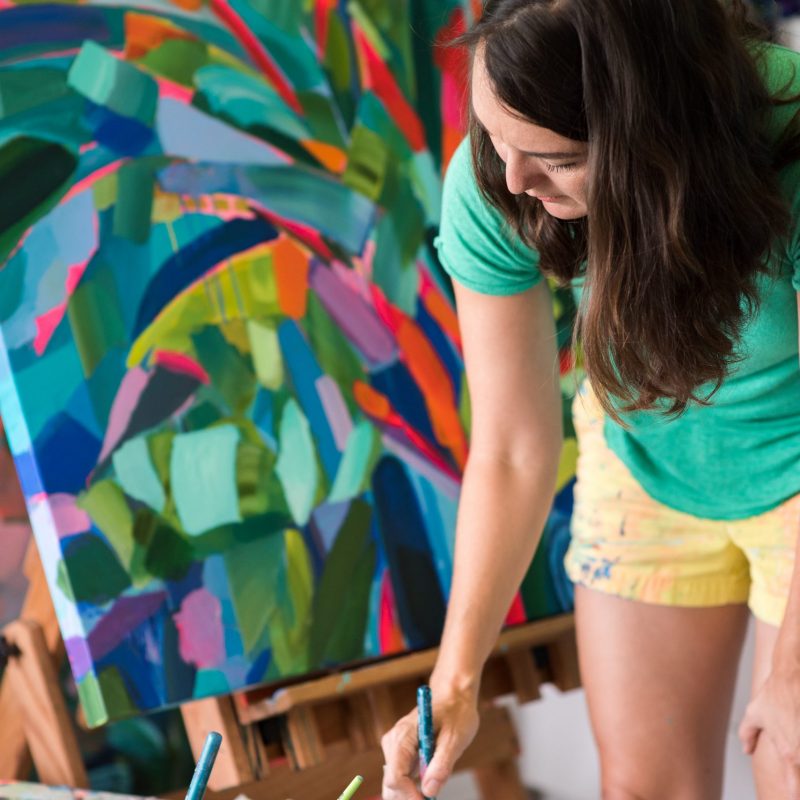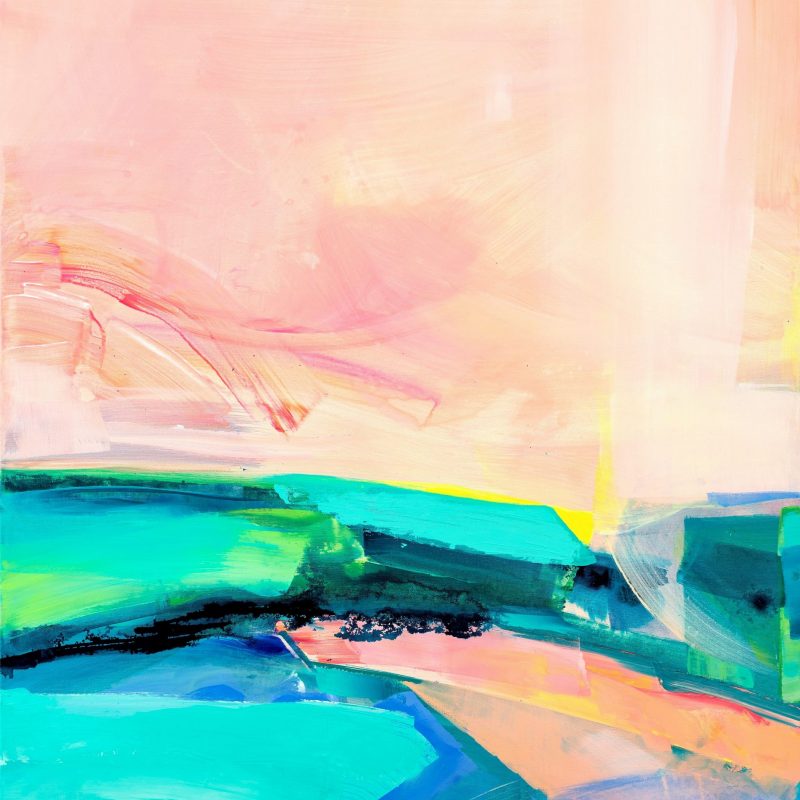 Long accustomed to using acrylics, she now employs additional
media such as inks, encaustics and resin to explore colour and
geometries. Julianne's process often involves many layers of pushing
the paint on and pulling it back to reveal complex layers and patterns.
Julianne's work explores the shapes and layers of nature, using
plants, the land, sea and even ethereal landscapes as subject matter.
It is usually abstract and intuitive. Her modern botanical series is
influenced by the vibrancy and colour of island living in Barbados.
Julianne Gill works from her home studio in Apes Hill, St. James,
Barbados. She is the mother of two small children, enjoys the
challenge of work-life balance and has discovered that design for
children is important.